Music Together®
Make music an exciting part of your child's life! Each week in Music Together® classes, babies, toddlers, preschoolers, and the grownups who love them come together for 45 minutes of fun-filled family time. You'll have so much fun singing, dancing, playing, and laughing that you may not realize how much learning is taking place.
Music Together® can help your child grow into a confident music-maker while also tapping into all the developmental benefits that music brings. And, as you discover fun ways to play with music and rhythms all week long, you'll be supporting your child's music learning and overall development. Participants also receive their own music book and CD.
Benton Harbor-St. Joseph

Ages birth-5 years old
April 23-June 4
Saturdays 10:00-10:45 AM
7 classes total
Members: $105
Non-Members: $175
Siblings of participant receive 50% off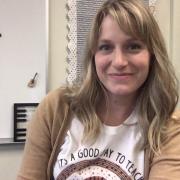 Meet Music Together teacher Elizabeth Richards!
"I have been a music educator for nine years here in St. Joseph. I teach young 5 to 5th grade at St. Joseph Public Schools and love working with children of all ages there and here at the YMCA. I am also a mother of two lovely daughters, ages 2 and 6. Music Together is a wonderful program with diverse music and activities to keep your little one engaged. This will be my third collection of Music Together and I truly enjoy working with the families and children to spark their interest in music."
Music Together art & logo design © 1992-2021 Music Together LLC. Music Together is a registered trademark.
YMCA of Greater Michiana is licensed by Music Together LLC. For more locations: www.musictogether.com