Welcome to the Y, where there's something for everyone.
For more than 85 years, the Benton Harbor-St. Joseph YMCA has contributed to the lives of thousands of people of all ages, races, religions, and economic backgrounds. We are a non-profit charitable organization like few others in the area. At the Y, we have the unique opportunity to touch the lives of infants, children, adults, and seniors throughout the Michiana community.
As a YMCA member, you'll have all this at your fingertips:
FREE Group Exercise Classes
FREE Childwatch with a Household Membership
FREE Walk-On Racquetball (3 Courts)
FREE Strength Training Instruction and Equipment Orientations
Open Basketball, Open Volleyball, and Family Gym Time
Open, Lap, and Family Swims in our 25-meter pool
Cardio-Strength Center with 30 Minute Nautilus Strength Circuit
Multi-Purpose Room with Free Weights, Nautilus & Trotter Equipment
Indoor Walking and Running Track
Steam Room
Flat-screen TVs
No Contracts

Benton Harbor-St. Joseph YMCA Membership Rates
Membership Type

Join Fee

Monthly Fee
No annual fee. No contracts.
Annual Fee
If you choose to pay annually.
Youth
$30
$17
$204
Teen (13-19)
$30
$30
$360
Young Adult (20-28)
$30
$38
$456
Adult (29-64)
$50
$60
$720
Couple
$50
$80
$960
Household
$50
$89
$1,068
Additional Adult
$0
$36
Single Parent Household
$50
$79
$948
Senior (65+)
$0
$47
$564
Senior Couple
$0
$67
$804
New/Renewing (over 30 days inactive) memberships are subject to a join fee.
Household membership includes one or two adult(s) and legal dependent(s) at the same address.
Dependents ages 20–26 must be enrolled in school. Otherwise they are considered an additional adult.
For couple, household, single parent, and senior couple memberships, members must reside in the same household. Verification is required.
Membership dues withdraw monthly on the 10th.
Benton Harbor-St. Joseph YMCA Guest Pass Rates
Day

Week

2 Weeks

3 Weeks

4 Weeks

Youth/Teen
(0-19 years)
$9
$15
$19
$24
$28
Adult
(20+ years)
$13
$24
$37
$51
$64
Couple/Household
(2+ Individuals)
$19
$30
$50
$69
$89
Guest passes can be purchased at Member Service.
Facility Hours
Sunday 10:00 AM-3:00 PM
Monday 5:00 AM-9:00 PM
Tuesday 5:00 AM-9:00 PM
Wednesday 5:00 AM-9:00 PM
Thursday 5:00 AM-9:00 PM
Friday 5:00 AM-7:30 PM
Saturday 6:00 AM-4:00 PM
Childwatch Hours
Monday-Friday
7:45 AM-7:30 PM
Saturday
7:45 AM-12:00 PM
Sunday
Closed
The YMCA closes on major holidays:
Easter Sunday, Memorial Day, Fourth of July, Labor Day, Thanksgiving Day, Christmas Day, New Year's Day
The YMCA will close early on:
Christmas Eve (12:00 PM)
New Year's Eve (3:00 PM)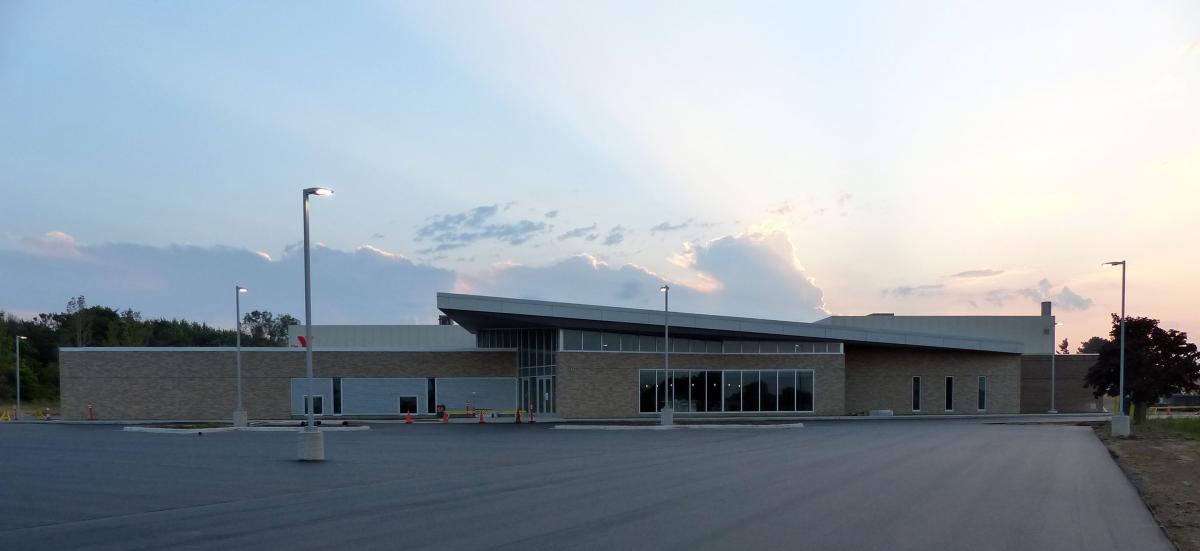 Ready to Join?
Location Amenities
Adult Locker Rooms
Cardio Equipment
Child Watch
6 Lane Pool
Free Weight Room
Group Exercise Classes
Preschool
Free WiFi
Swim Lessons
Swim Team
Dance Classes
Gymnastics Classes
Steam Room
Personal Training
Nutrition Counseling
Health Coaching
https://www.facebook.com/YMCAGreaterMichiana