Stay healthy and safe while meeting your fitness goals at the Y! With three fitness facilities to best serve you, the YMCA of Greater Michiana has so much to offer you and your family! Financial assistance is also available for those who qualify.
Joining the Y online should take 3 to 5 minutes. After you join, please visit your branch with your photo ID to get your photo taken, receive your scan card, and start enjoying your new membership benefits! If you are a corporate partner, please stop by or call the Y to have your corporate discount applied.
Affordable Membership Rates • No Contracts • No Annual Fees • Nationwide Membership
What's Included?
FREE Group Fitness Classes
On-Site Childcare
Free Training Session
Discounted Program Fees
Our inclusive memberships provide access to all areas of the Y including strength & cardio rooms, gymnasiums, racquetball courts, pools, and more. Learn more about how the Y can help you meet your goals below.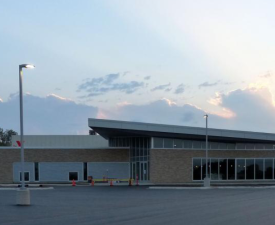 Benton Harbor-St. Joseph YMCA
3665 Hollywood Road, St. Joseph, MI 49085