Welcome to the O'Brien/YMCA Partnership, where there's something for everyone.
The YMCA at O'Brien Center is a joint partnership between City of South Bend Venues Parks & Arts and YMCA of Greater Michiana. If you're looking for a gym with members of all fitness levels you've come to the right place. The O'Brien/YMCA Partnership provides a welcoming and community-based environment, giving you the confidence to begin your fitness journey. For more than 100 years, the Y has contributed to the lives of thousands of people of all ages, races, religions, and economic backgrounds. This partnership will allow our two organizations to maximize resources and best serve the South Bend community.
As a member, you'll have all this at your fingertips:
FREE Group Exercise Classes
FREE Childwatch with a Household Membership
FREE Strength Training Instruction and Equipment Orientations
Access to most YMCAs nationwide
Open Basketball, Open Pickleball, and Family Gym Time
Rock Wall
Strength Center 14 Paramount strength training machines and a full line of free weights
Cardio Center with 34 Precor cardiovascular machines including stair climbers, cross trainers, elliptical machines, treadmills, and exercise cycles with Polar heart rate monitors. Treadmills and AMT's have screens with capability of watching Netflix, personalized workouts, and tracking your progress.
Steam Room
Flat-screen TVs
No Contracts
O'Brien/YMCA Partnership Guest Pass Rates
Guest passes can be purchased at Member Service.
Facility Hours
Sunday 9:00 AM-2:00 PM
Monday 5:00 AM-9:00 PM
Tuesday 5:00 AM-9:00 PM
Wednesday 5:00 AM-9:00 PM
Thursday 5:00 AM-9:00 PM
Friday 5:00 AM-9:00 PM
Saturday 7:00 AM-4:00 PM
Childwatch Hours
Monday 8:00-11:00 AM, 4:00-7:00 PM
Tuesday 8:00-11:00 AM, 4:00-7:00 PM
Wednesday 8:00-11:00 AM, 4:00-7:00 PM
Thursday 8:00-11:00 AM, 4:00-7:00 PM
Friday 8:00-11:00 AM
The O'Brien/YMCA Partnership closes on major holidays:
New Year's Day, Easter Sunday, Memorial Day, Fourth of July, Labor Day, Thanksgiving Day, Christmas Day
The O'Brien/YMCA Partnership will close early on:
Christmas Eve (12:00 PM)
New Year's Eve (3:00 PM)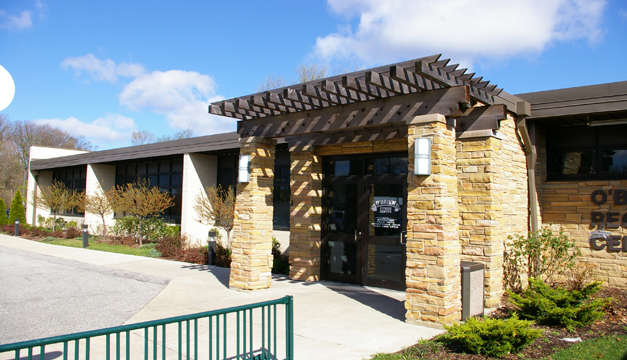 Sorry there are no upcoming Events or News for this location
http://www.facebook.com/OBrienFitnessCenter